so0o i did these a while back and forgot to share them!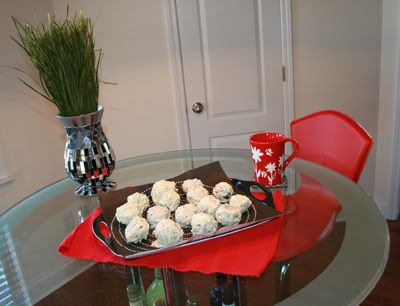 cake balls.
one of the best creations in life. ;)
they're uber presentable for parties/special occasions..contemporary looking...and fun to make! [really cute family activity to0!]

here's a link from the lovely pioneer woman and also from bakerella

i altered the recipe a little..
ingredients:
- 1 can of sweet yummy condensed milk [you can substitute this for icing..]
- 1 box of cake mix [flavor entirely up to your current desire] [and all ingredients the cake mix box requires...iusually substitute the water for milk..]
- 2 bags of melting chocolate chips [reg milk chocolate or white chocolate]

basically here's what you got to do:
step 1.] follow the instructions on the box of the cake mix..and bake in a 9 x 13-inch pan...
step 2.] once done... let it completely cool down.
step 3.] crumble all the pieces of that gorgeous looking cake.
step 4.] pour in that whole delicious can of condensed milk.
step 5.] mix it in - till its completely blended in.
step 6.] time to get dirty. get some of the mixture and roll it into a meatball sized ball. [you can use an icecream scoop for this if you'd like!] [ i like mine on top of parchment paper] they will look like lovely cake balls..and it will be hard to resist..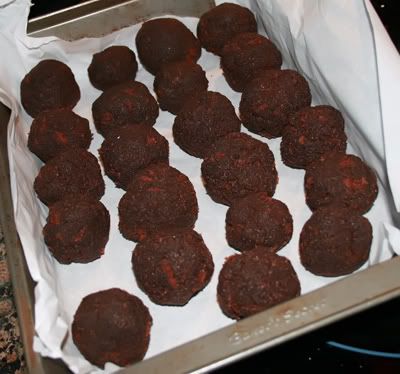 step 7.] put them in the freezer for atleast an hour [this will prevent them crumbling once we introduce the chocolate coat!]
step 8.] pour half the bag of chocolate chips into a bowl and melt in microwave for 30 sec's...stir..then add a few more seconds if all chips are not melted [don't over cook!] [you may use a double boiler for this..but i prefer the complicated microwave + bowl technique ;) tehhee]
step 9.] dunk the cake balls in the chocolate using a fork or two to hold it..covering the whole cake ball. once coated line them up on top of parchment paper.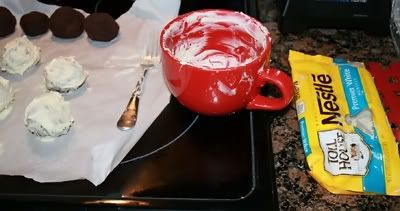 let them set a few minutes..and you will notice the chocolate on the outside will dry and become hard...and you have officially completed making cake balls!! mmm!! :)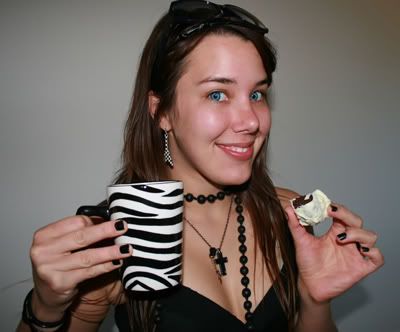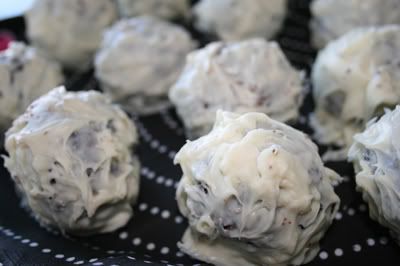 bonus: you can add food coloring to white chocolate to make fun looking cake balls
bonus: you can buy lollipop sticks and turn these little yummies into cake-pops!



bon appetite!

ps. kids LOVE these and can make multiple cake-balls disappear within seconds!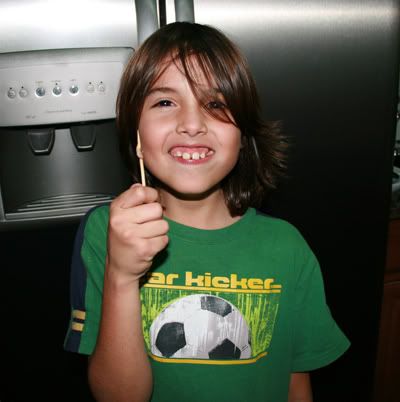 have a blessed cake filled day! <3 :)